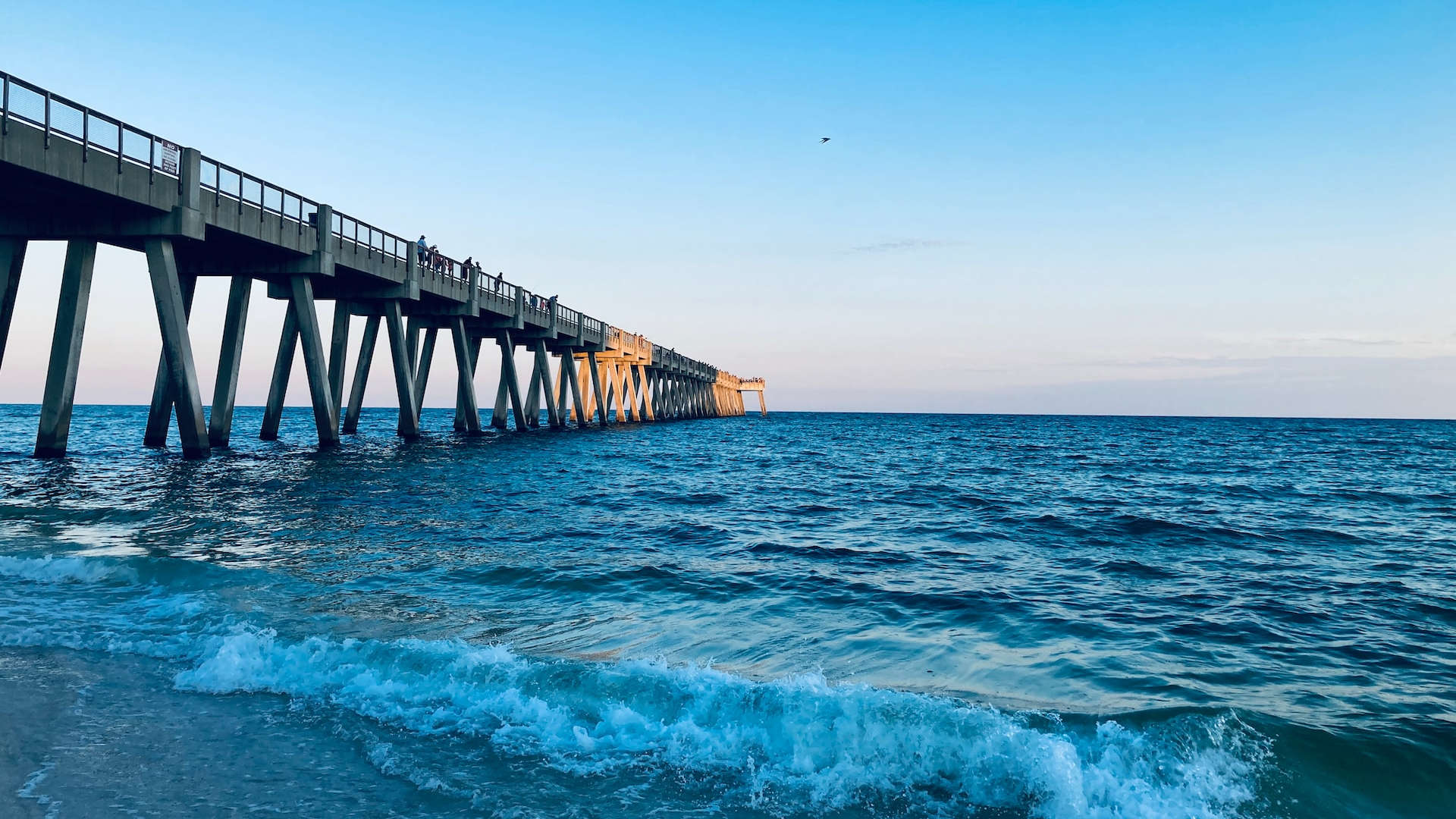 Attractions and Activities in Navarre Beach, Florida
Navarre Beach Area Guide: Attractions & Restaurants
The Navarre Beach area has many activities and things to do for your family to enjoy. Indulge in water sports, hiking, canoeing, shopping, aviation history, golf, fishing or just stroll on our white sand beaches overlooking the emerald green waters of the Gulf of Mexico.
The Navarre Beach, Florida area also offers family-friendly attractions such as; Blue Angel's practice and autograph sessions, Naval and Air Force Museums, Blackwater River State Park for zip-lining and canoeing, feeding the giraffes at The Gulf Breeze Zoo, experience stingrays hands-on at the Gulfarium or a day of fishing off of the longest pier in Florida- The Navarre Beach Pier.
The Navarre area offers a wide variety of restaurants that suit any taste or budget. While in Navarre, enjoy great tasting cajun seafood such as Broussard's of Navarre Beach, a taste of Italy at Bella Luna Italian Bistro of Navarre or California-style Mexican located at Cactus Flower Cafe.

Browse our area guide pages to find a wide a variety of things to do in Navarre Florida and begin planning your beach vacation today!
The Navarre Beach area has many attractions just a short drive from the beach including; touring the naval aviation history at our National Museum of Naval Aviation, feeding the…
Enjoy the natural beauty of Navarre Beach in a clear bottom kayak. Take in the magic of the Gulf at night on a glow paddle tour. Looking for a day off from the beach? Try heading…
Treat yourself to a great meal while on vacation at Navarre Beach. Navarre Beach offers a wide variety of restaurants to suit any taste or budget. From laid-back seafood stops to…
Navarre Beach, FL is the perfect place to spend the day with a rod and reel in hand. With the warm sunshine, clear blue skies, and emerald waters awaiting, you are sure to have a…
While the lure of Navarre Beach's emerald waters draw many to the beach, the lush emerald-colored greens of the area`s golf courses attract golfers from all over the world. The…
There is so much to do and see on your next trip to Navarre. Why not plan your trip around one of our many year-round Navarre FL events? From the thrilling Blue Angels to local…
Whether you're with your family, a special someone or flying solo, the areas around Navarre Beach is a great place to shop. Wander down to the Navarre Seafood Market and Island…
Navarre Beach, Florida offers water sports on both the Gulf and Santa Rosa Sound. Rent an ocean kayak or get in shape while paddle boarding. Enjoy a jet ski or pontoon boat with…
Stay in the know with our Navarre Beach blog. Get information on area events, new rental properties, specials, deals and more!