It's officially summer and that makes Navarre Beach the place to be. White sands, emerald green water, and a friendly beach town, what more could you ask for? Do you need more incentive to book your vacation to Navarre Beach? Here are 10 fun (and affordable) things to do during your stay in paradise.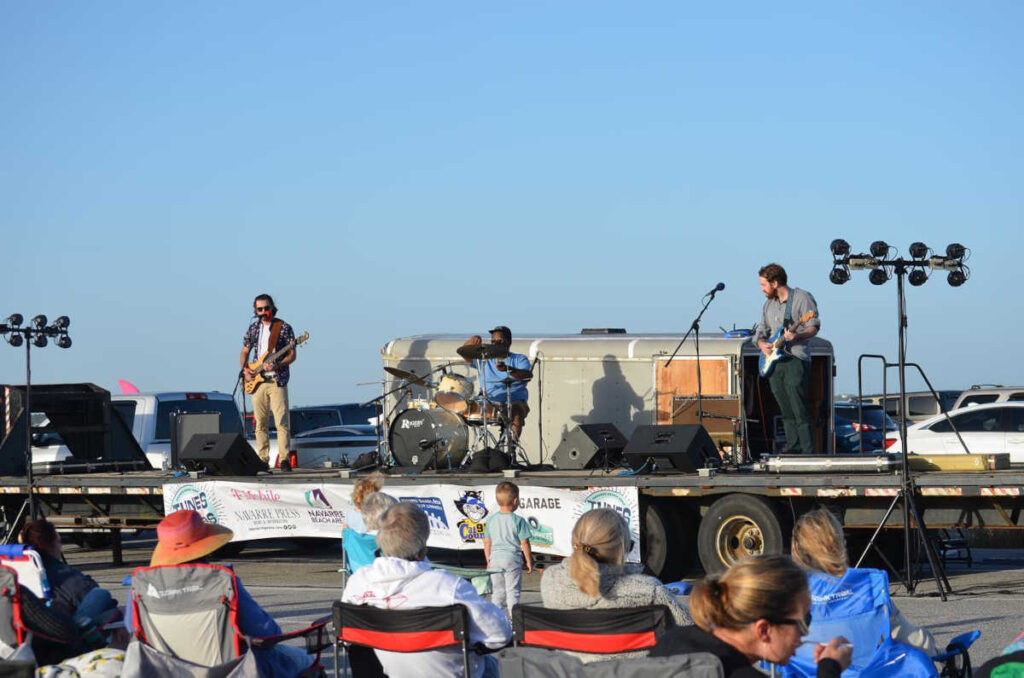 1. Attend a free concert on the beach.
Tunes by the Dunes is our Summer Concert Series on Navarre Beach put on by the Navarre Beach Area Chamber of Commerce. Every Thursday from 7 to 9 p.m., a different local band entertains the crowd at the Manta Ray Circle Pavilion in the Navarre Beach Marine Park. Bring your lawn chair and a beach blanket for a night of free family entertainment. The series runs from June 23 to July 28.
2. Play beach volleyball at Juana's Pagodas.
Juana's Pagodas is a Navarre favorite. Locals and tourists alike go this tiki hut beach bar for live music and to watch the sunset. Open since 1989, Juana's is known for its beach volleyball. Six lit sand volleyball courts make for some great live entertainment at Juana's, whether you are playing or looking down from the deck as a spectator with an ice-cold drink in your hand.
3. Watch the sun set into the Gulf of Mexico.
The sunsets on Navarre Beach are phenomenal and will take your breath away. Every day is a different masterpiece as the golden sun melts into the horizon and pink and orange clouds reflect the transaction.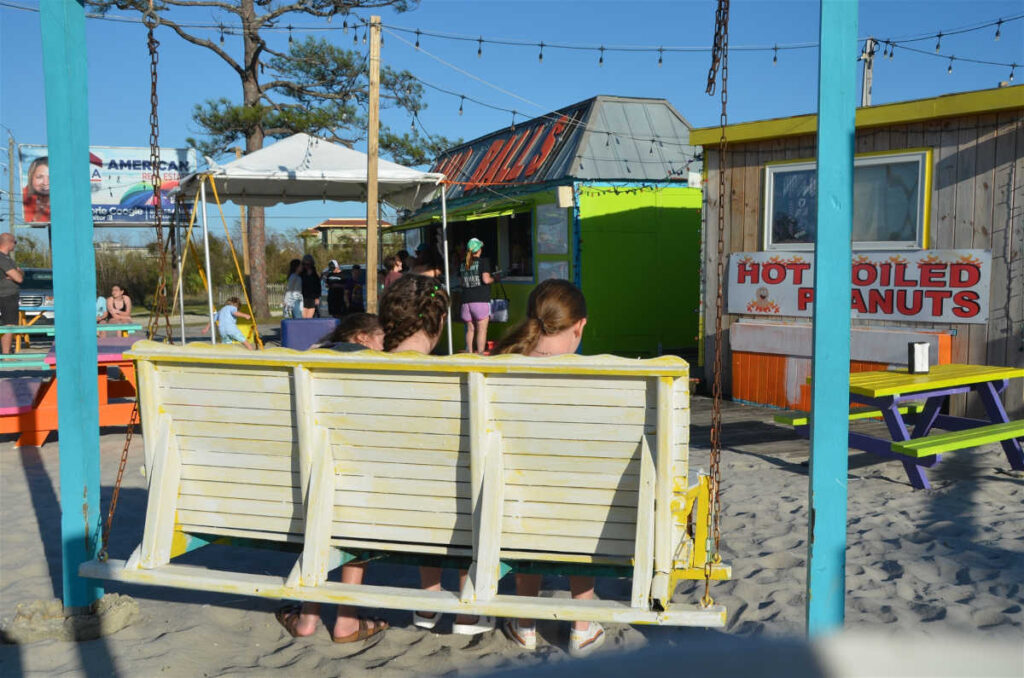 4. Get a Tommy's Sno Ball.
After you're done with your hot beach day, cool off with a snow ball from Tommy's at the foot of the Navarre Beach Bridge. With countless different flavors to choose from, they're sure to have something you like. It is the perfect thirst-quencher after a long day on the coast.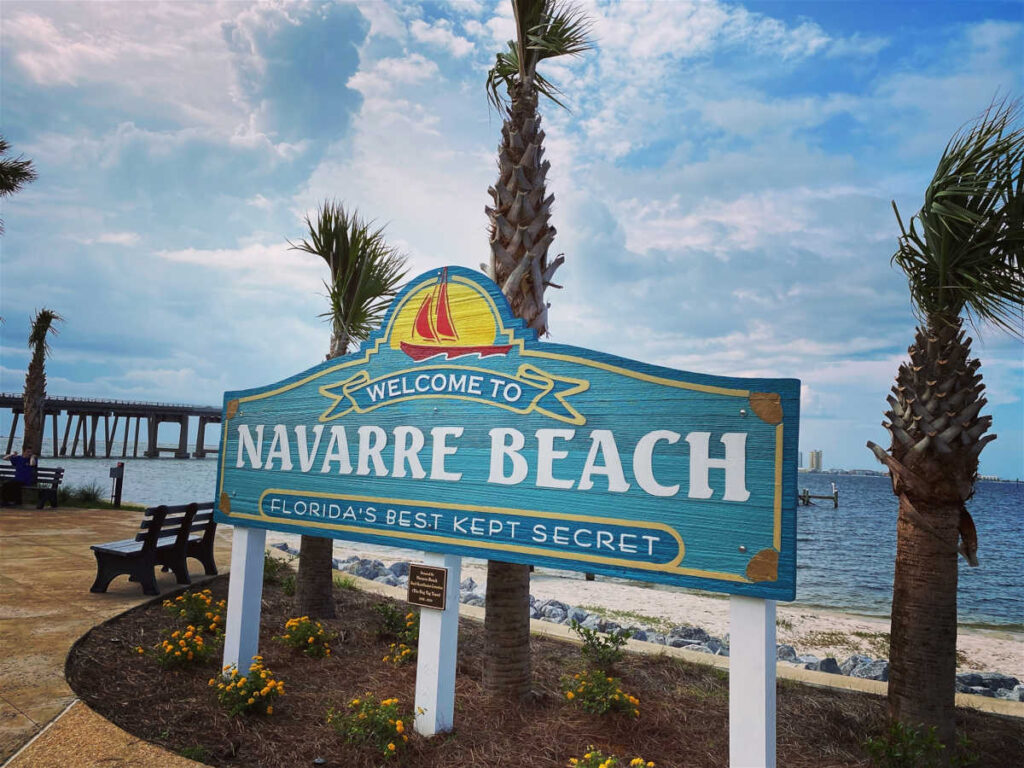 5. Take a picture with the iconic Navarre Beach sign.
Navarre Beach is known for its blue and teal welcome sign. It reads "Florida's Best Kept Secret", and it sits overlooking the calm water of the Santa Rosa Sound at Navarre Park, a perfect photo backdrop.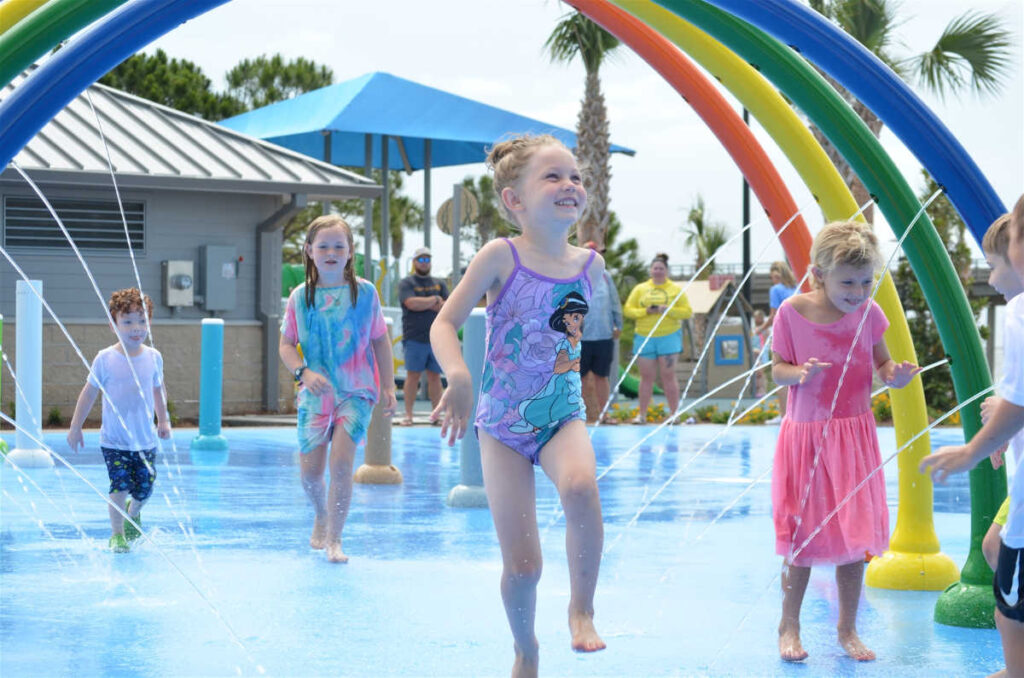 6. Bring your kids to the brand new Navarre Park Splash Pad.
While you're at the park taking the picture, you can't miss the Splash Pad and new playground that was recently built. Your children will love running through the water spraying up from the ground. It's a perfect way to spend a hot summer afternoon.
7. Walk the longest pier on the Gulf of Mexico.
Measuring 1,545 feet long and 30 feet above the water, the Navarre Beach Fishing Pier provides quite the spectacular view of our little piece of Heaven on Earth. The pier offers fun for the whole family. Walk the pier for only $1 or fish for $7. Fishing poles are available to rent at the privately operated bait & tackle shop or simply enjoy the breeze at the outdoor restaurant called Windjammers on the Pier.
8. Snorkel or scuba dive our beautiful reefs.
We have 4 reefs on Navarre Beach, where you will find a variety of stunning marine life – the East Reef, the West Reef, the Gulf Reef, and the One Mile Out Reef. If you want to snorkel, you can pick up some equipment at our local stores – Winn Dixie, Walmart, beach stores, etc. Diving equipment is available for rent from Bay Breeze Dive Center, Shark Quest Dive Shop, and Dive Pros. There are no fees to enter the marine park to access these reefs and the hours are sunrise to sunset. Paved parking, restrooms, and freshwater showers are available at each pavilion. For more info, visit divenavarrebeach.com.
9. Rent a pontoon boat or jet ski.
You came all this way, so you have to get in the water. There are a bunch of different ways to do it, whether that's renting a kayak or paddleboard and enjoying the peace of the water, or speeding up your fun with a jet ski. Maybe you want to take the whole family out for the day and a double pontoon boat with a slide off the back is what you need. For more info check out www.nfwllc.com or www.navarrebeachpontoonrentals.com.
10. Learn about sea turtles at the Navarre Beach Sea Turtle Conservation Center.
A gem along Navarre Beach, NBSTCC is a sea turtle study and rehabilitation center located within the Navarre Beach Marine Park. Come meet Sweet Pea, a non-releasable green sea turtle, and ambassador-in-residence. When you walk in the doors, you'll see the 15,000-gallon saltwater pool Sweet Pea calls home. You learn about sea turtles, native species of the Emerald Coast, and non-native species, and experience interactive educational displays. The center is open Tuesday through Saturday, 10 a.m. – 4 p.m.
With so much to do, better get started! Book your stay today at www.navarrelistings.com/category/all-navarre-beach-rentals.