The sun is shining on Navarre Beach and Spring Break is upon us. Bring on the bathing suits and flamingo floaties and coolers full of ice-cold beverages. Spring Break varies from school to school, but this year the peak weeks will be from March 7th to March 20th. Everyone enjoys a good beach day during Spring Break, but don't forget to check out all the other fun things to do in the Navarre area while you're in town.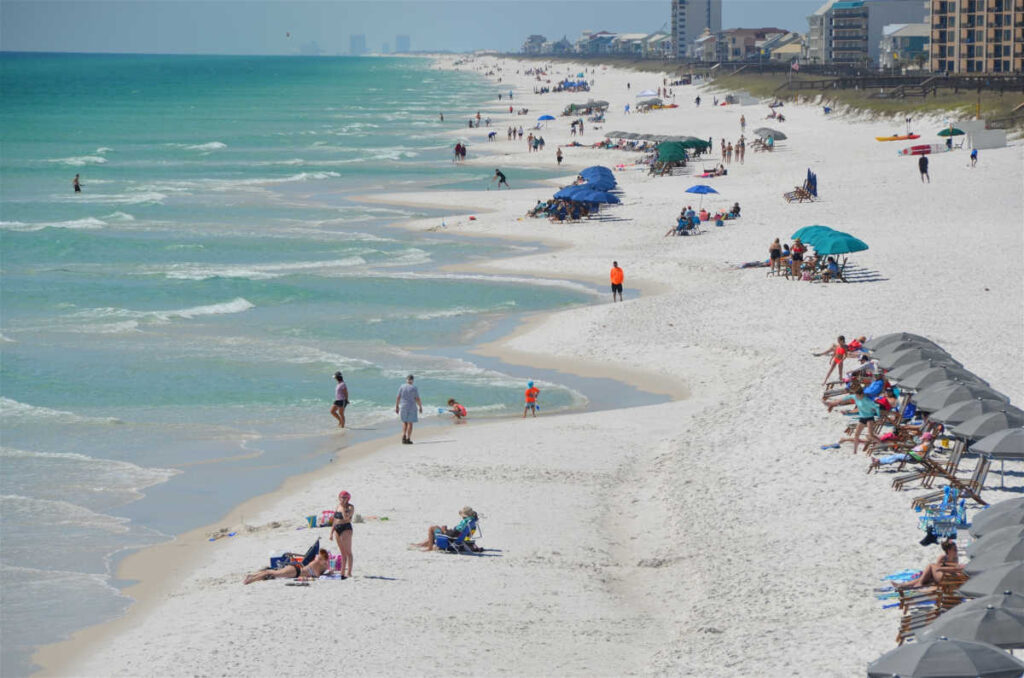 Gulf Coast Renaissance Faire & Pirate Festival
March 6-7, 2021
Each year on the first weekend in March the Gulf Coast Renaissance Fair & Pirate Festival is celebrated as a fun and learning experience of the middle ages. It is a time when young and old dress up as Renaissance characters (not required) and head out for an exciting weekend full of history, music, food, arts, crafts, and games at 8604 Bobby Brown Rd. Milton. Five stages of constant live entertainment featuring live shows, medieval games of skill, historic learning demonstrations and streets scattered with medieval characters. Do not miss out on a real jousting tournament! For more information visit the Gulf Coast Renaissance Faire website.

McGuire's 5K Run
March 13, 2021
Come out for the 44th annual St. Patrick's Day run at the popular restaurant and pub. The March 13 event will be capped at 5,000 participants. Make sure to register for the 5K online before race day.

Shamrock Stroll 5K Fun Run, Pet Parade & Costume Contest
March 20, 2021
The Navarre Chamber is hosting its Inaugural Shamrock Stroll 5K Fun Run and Pet Parade & Costume contest. The event will kick off at 8 a.m. at the Navarre Beach Boat Parking lot at 8578 Gulf Blvd., Navarre Beach, FL 32566. Participants will travel down Gulf Blvd with the event ending back in the parking lot. For more information and to register please call 850-939-3267 or visit the Navarre chamber website.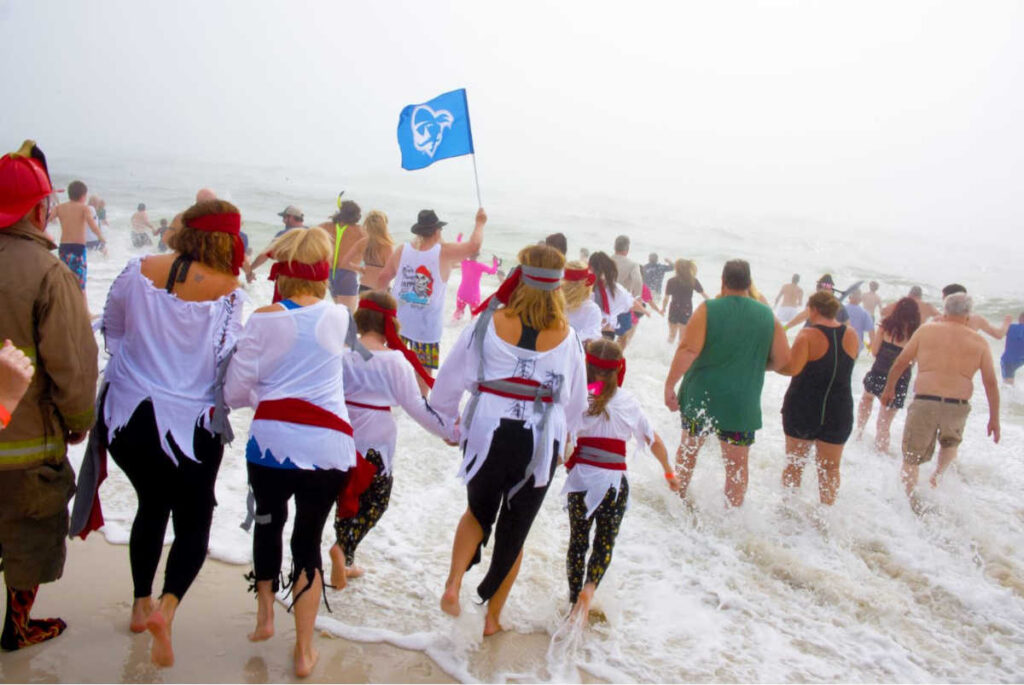 March 20, 2021
This plunge normally happens on New Year's Day but was postponed due to the pandemic. Now the event will take place on the first day of Spring and the water's a little warmer. Come out (dressed like a pirate if you'd like) and take the plunge in the Gulf of Mexico for a great cause. More details to come.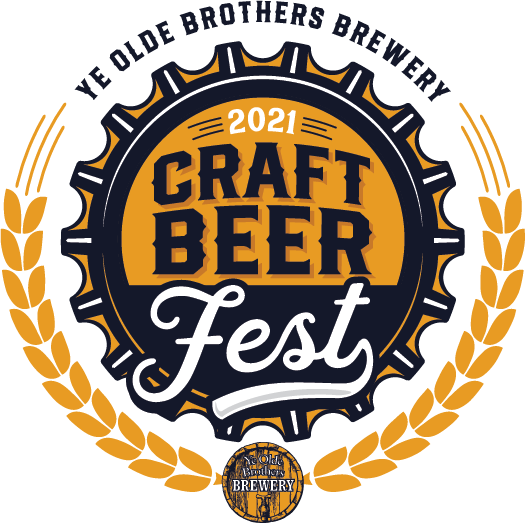 Ye Olde Brothers Brewery Craft Beerfest
March 27, 2021
Head out to the annual Ye Olde Brothers Brewery Craft Beer Fest at Ye Olde Brothers Brewery from 11 a.m. to 4 p.m. Tickets include entry to event, live entertainment, beer tasting from your favorite local breweries and a souvenir glass. The People's Choice Award and 10% of all tickets sold will be donated to the winning brewery's charity of choice. For more information, please call 850-684-1495 or visit the Ye Olde Brothers Brewery website.

Rentals and Services
When you're enjoying your time on the beach, here are some additions that can make your day even more fun:
Paddleboards
Kayaks
Beach chairs and umbrellas
Bikes
Sailboats
Golf carts
Beach wheelchairs
Boogie boards
All beach services can be found on our Navarre Beach services information page.
Additional rentals such as jet skis and pontoon boats are available at Navarre Beach Ski and Sail at Juana's Pagodas.

Happening regularly:
Karaoke at the Beach, every Wednesday starting at 5 p.m. at Windjammers on the Pier
Learn about sea turtles at the Navarre Beach Sea Turtle Conservation Center, open Tuesday – Saturday noon to 4 p.m.
Live music every weekend at restaurants on the beach like Juana's, Windjammers and Broussard's.
Shop local at the Highway 87 Outdoor Market at Pik-itz on the first and third Saturday of each month.
If you want in on this fun, book your Spring Break stay with us today!