Some people would prefer white sand to white snow any day, and that's only one aspect of Navarre Beach that draws people during the frigid winter months.
Here are 3 reasons to book your holiday vacation to "Florida's Most Relaxing Place" today.
1. The weather is beautiful! Let's start with the obvious. A typical December day in Navarre, Florida is sunny with a high in the 60's. A tropical Christmas, Hannukah, Kwanzaa (or whatever your family celebrates) makes for an enjoyable holiday where you can comfortably enjoy your time outside.
2. The beach is your backyard. When your book a stay with Navarre Properties, the beach is always in sight. Imagine waking up Christmas morning to the salty Gulf of Mexico air and bright sun reflecting off the emerald green waters. It's a pristine sight and instills a sense of peace amongst all the hustle and bustle.
3. All the holiday festivities. Navarre is a close-knit community and any chance the people get together, they love to party. Throw in the holidays and the party is even more colorful and full of fun. Here's a few Christmas festivities you won't want to miss: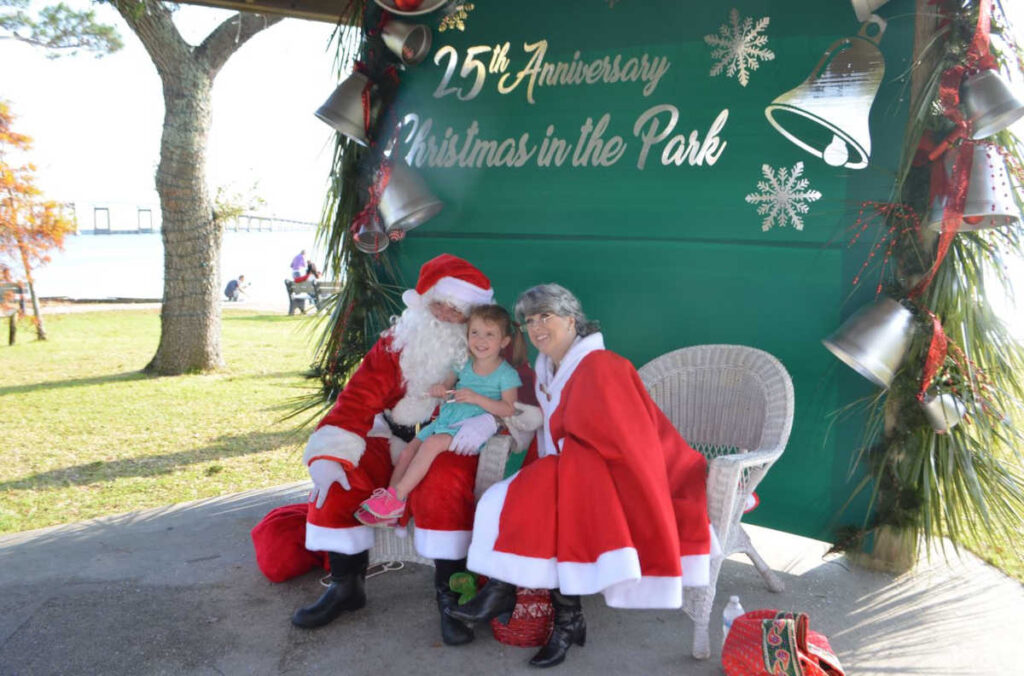 – Christmas in the Park is Navarre's annual Christmas festival that's been going on since 1994. Come get a picture with Santa and Mrs. Claus and make your way through the Merry Market where local artists and crafters will help you find the perfect gift. There are baked goods and hot beverages and a 20-foot Christmas tree. The event will be Saturday, Dec. 4 from 9 a.m. to 4 p.m.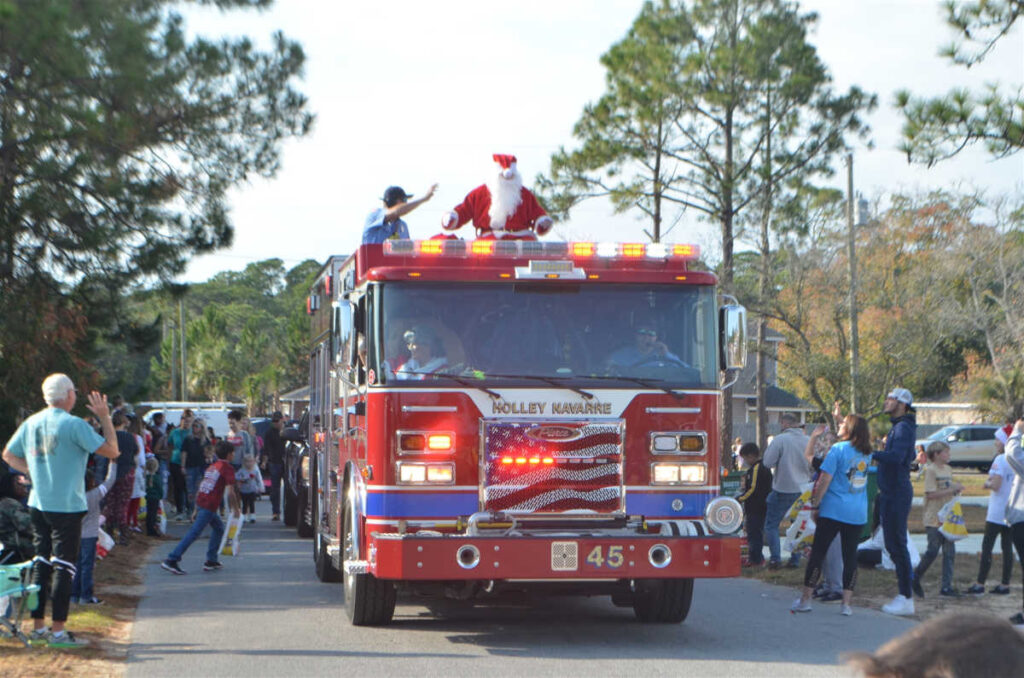 – The Annual Navarre Community Christmas Parade will start at 1 p.m. Dec. 4 at the Navarre Library and roll south along Presidio Street, making a left at Esplanade Street and ending in the back parking lot of Centennial Bank. This festive parade will be sure to leave you feeling holly and jolly with local businesses, groups and organizations such as dancers and ROTC students all handing out lots of candy.
– Jingle Bell 5K Run/Walk Fun Run is another Navarre December tradition. This year it will take place on Dec. 4 starting at 8 a.m. at the Holley-Navarre Fire Station at 8618 Esplanade Street (behind McDonalds's). Participants dress up in their red and green and don't forget the jingle bells tied to the shoe lace. The first 200 registrants receive a long sleeve t-shirt. There will be post-race refreshments and door prizes and a special prize will be awarded to the most festive participant.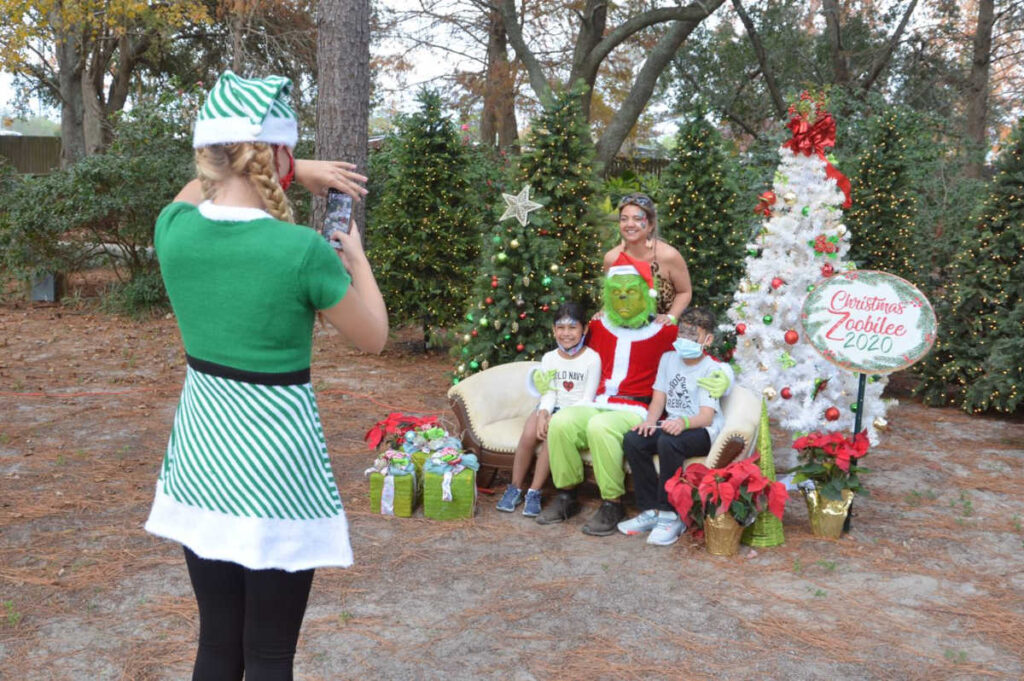 – Christmas ZOObilee takes place at the Gulf Breeze Zoo over two weekends in December – the 11th and 12th and the 18th and 19th from 9 a.m. to 4 p.m. Come check out the winter-themed bounce stations, live music and entertainment, a Candy Cane Market full of gifts, sights, smells, and tastes of the season, including unique gifts from local artists and delicious holiday treats. ZOObilee wouldn't be complete without a visit from the jolly man in a red suit. Come grab a picture with Santa or even the Grinch. With all event activities included with regular daytime admission, families can also learn about all the animals.
– All the Christmas Eve Candlelight Services. You can look up pretty much any church in the area and they have got you covered on a Christmas Eve service. Come sing "Silent Night" and hear the story of Jesus during your vacation to remind you of home.
So what are you waiting for? Book your holiday vacation at www.navarrelistings.com/category/all-navarre-beach-rentals and get to packing for the best holiday ever.