Did you know that even many locals can't always tell when surf conditions are hazardous? They rely on the Navarre Beach Fire Rescue service which staffs the beach with qualified guards who post flags denoting the color of the day.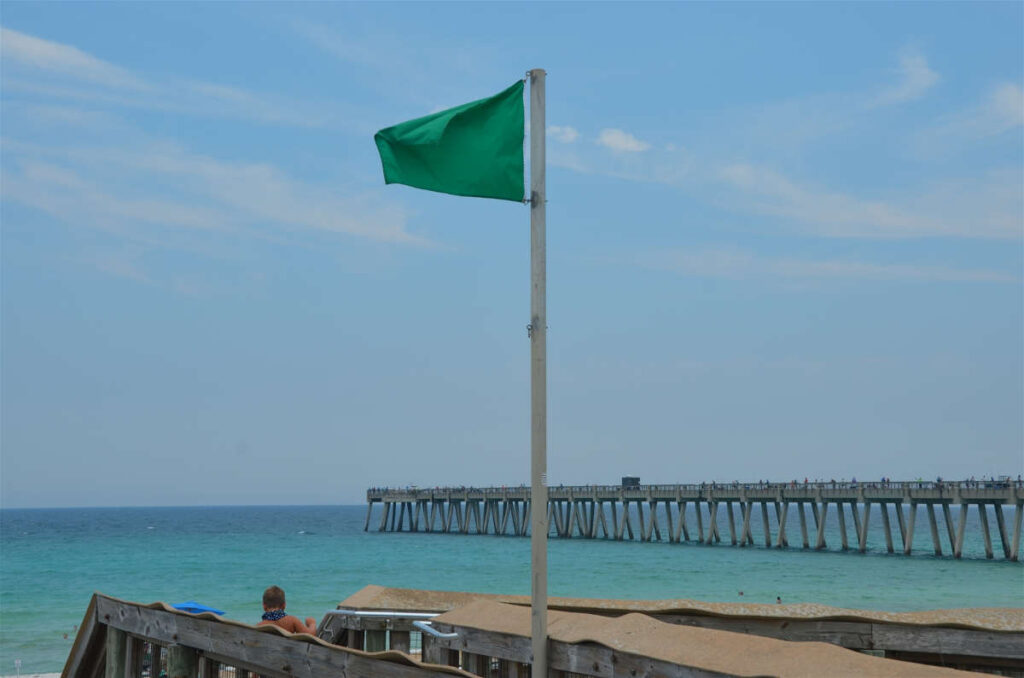 Similar to traffic lights, red means stop, or at least be very cautious. Yellow means exercise caution and green means go. But, how might this affect your vacation, and when is it okay to actually get in the water? Let's break it down.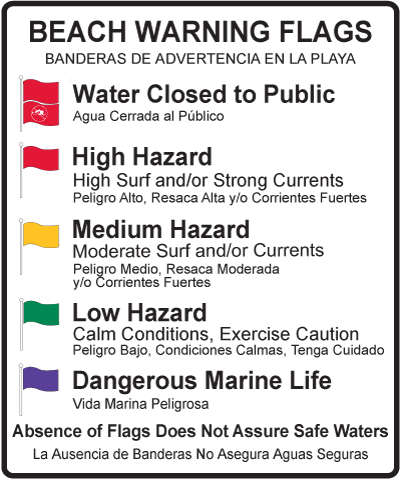 Green Flag
Green flags are your friends. Green flags designate calm surf conditions. Typically this means smooth waters, small waves and great swimming conditions. This is also a great time to stand up paddleboard.
Yellow Flag
Yellow flags mean moderate surf conditions. Yellow flags can be fun, as long as you're a good swimmer and you exercise caution. Rip currents can be expected, so be careful while out in the ocean. We recommend that you swim at a beach with lifeguards on duty.
Red Flag
Reg flags are dangerous. Red flags mean high surf and strong currents. Some brave surfers enter these waters, but it is not recommended.
Double Red Flag
Double red flags are extremely dangerous and typically (but not always) occur before storms. Double red flags mean the water is closed to the public. Although swimmers aren't allowed, the massive waves crashing against the pier are a beautiful sight to see and people often watch from shore.
Purple Flag
Purple flags stand for dangerous marine life. Dangerous marine life could mean anything from jellyfish to sharks. Be careful in these waters and keep a close watch on their surroundings. Remember, the Gulf of Mexico is always home to marine life, so expect to encounter them, whether the flags are flying or not.
Pay attention to the color of the flag and always exercise caution when in the ocean and your vacation will be one for the books. Book your stay at Navarre Beach today!