Looking for a quiet spot for kids to play in the water? Consider going to a beach along the Santa Rosa Sound. Find the right spot and it will be shallow and free of waves and rip currents.
It's a different atmosphere than the main beach across the street.
There are fewer people, fewer umbrellas, fewer crowds, and no crashing waves. Just peace and quiet.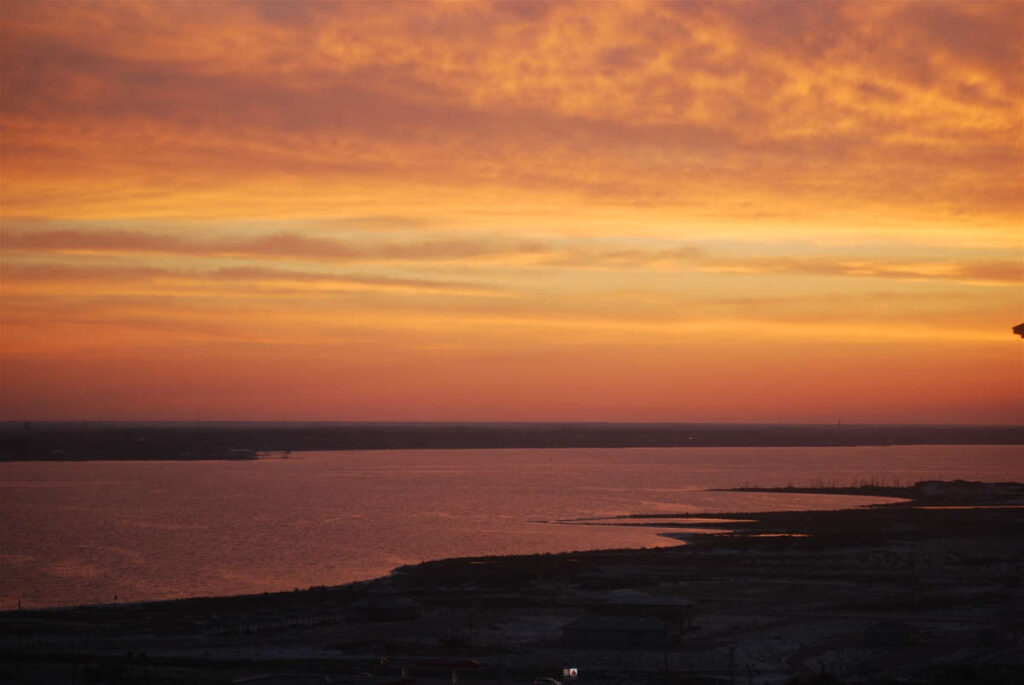 It's a perfect place to watch the sunrise or sunset. The environment is calming and relaxing.
Everyone heads to the main beach to watch the sun emerge or melt into the horizon, but the Santa Rosa Sound is a hidden gem on the Emerald Coast.
The water is shallow and perfect for kids to play in. You don't have to worry about the rough waves knocking them over.
Blow up a beach float and just enjoy the heat of the sunshine on your skin in the still water.
With no rip currents or lifeguards and less hustle and bustle, the Sound is a quaint little getaway. Bring your favorite book and suntan lotion and just enjoy a day in paradise. Book your stay at our Navarre Beach condo rentals and have your own taste of paradise.