Who doesn't need an iced drink during a long day at the beach? No one that we can think of. SandBar, which is just east of the Navarre Beach Fishing Pier, now serves iced drinks both with and without alcohol.
The bar is true to its name and is surrounded by the snow-white sand of Navarre Beach. There are picnic tables with umbrellas to savor your drink under and even a volleyball court right next to the bar.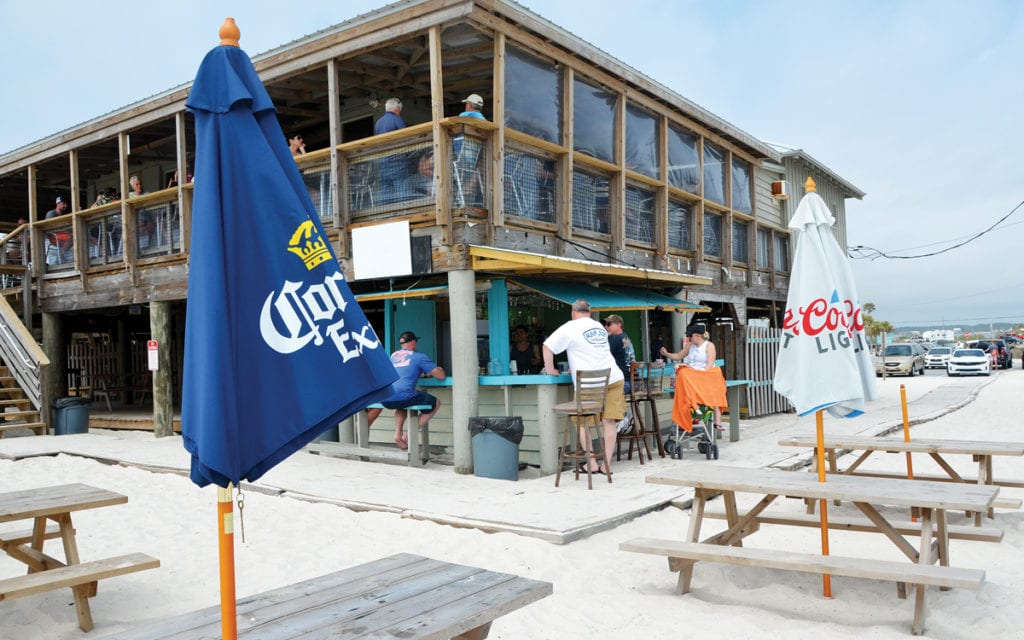 And the best part? The Gulf of Mexico is only about 75 yards away. If you walk about 15 steps south of the bar, you can see the emerald green-blue water.
This beach bar is located directly under Windjammers on the Pier, a full restaurant on Navarre Beach that serves fresh seafood and American cuisine.
The SandBar serves frozen drinks such as piña coladas and strawberry daiquiris to quench your thirst before, after or during a long beach day with your friends and family. They also serve virgin drinks and soda for the kiddos.
Staying hydrated on a hot day is important and essential. Why not drink something that makes you feel like you're on vacation? Book your stay on Navarre Beach today and try it out yourself.