If you want to feel like you own Navarre Beach, get up early in the morning to watch the sunrise. It's a peaceful start to the day and you pretty much have the whole beach to yourself.
Sunrise typically lasts about 5 or 6 minutes, but the colorful moments leading up to and following sunrise are some of the most beautiful scenes you will witness. Hues of orange, red, and pink reflect off the clouds and across the sky as the sun makes its way above the horizon on the east. The snow-white sand only amplifies the contrast and makes for some beautiful photos.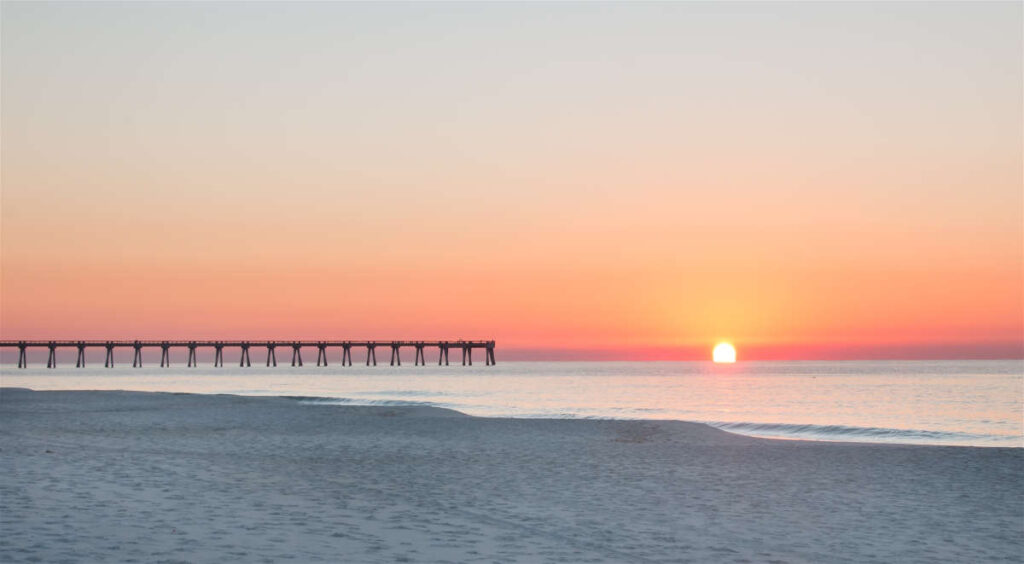 During summertime, sunrises typically happen between 5:45 a.m. and 6:15 a.m. on Navarre Beach so you'll have to get up early to ensure you don't miss the beautiful spectacle.
Even the most avid beachgoers often like to sleep in a bit on vacation. You'll beat the summer heat, save yourself burning UV rays and be the first to spot treasures that washed up on the beach overnight, such as seashells and sand dollars.
Oh, and the best part? It's free of charge to gaze upon nature's beauty. See this phenomenal sunrise for yourself by booking your stay today!