While you're relaxing on Navarre Beach, soaking up the sand and sunshine and crystalline waters of the Gulf of Mexico, the locals are secretly jealous of you. Although they have the privilege of living here year-round, there's nothing like taking a few days or a week to simply savor a place as beautiful as Navarre Beach.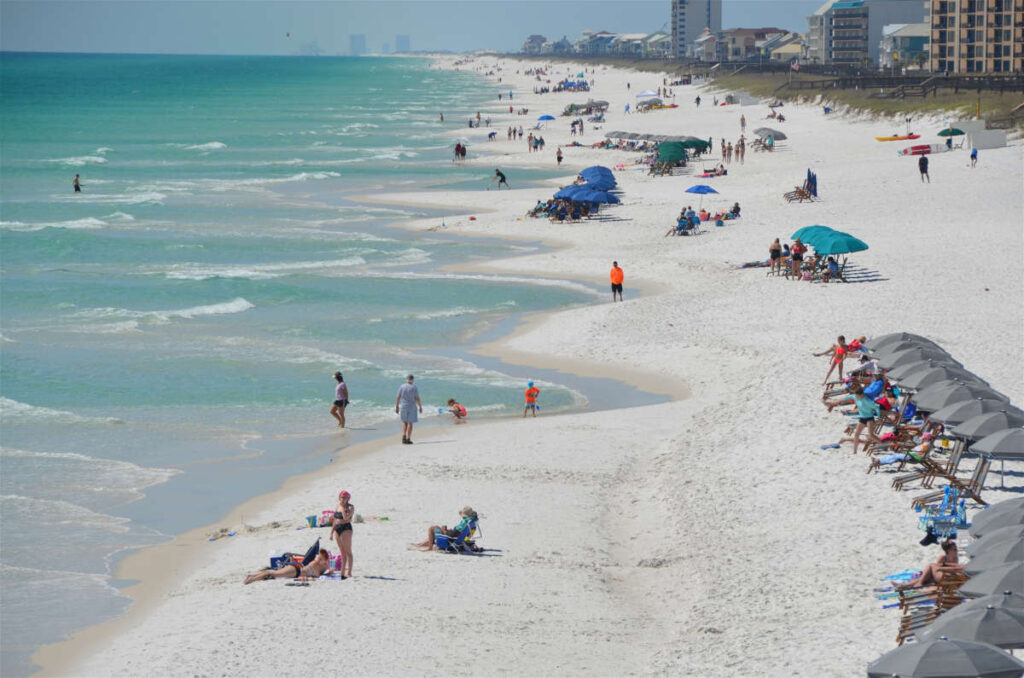 The locals don't have that, but they do have their hacks – which is code for ways to enjoy the beach like a local. We want you to enjoy your stay as much as possible, so we're going to share a few secrets with you that you may or may not know.
1. Many folks check-in on Saturday, which means Sunday's a big beach day. Want to row upstream? Head to one of the popular local attractions like Big Kahuna's in Destin on Sunday and then save your beach time for Monday. Check the weather though and no matter where you go first, apply sunscreen and reapply every few hours. A sunburn early on a trip can kill some joy for the rest of the trip.
2. Put your body on a different eating schedule. Visitors may wait until the sun sets to leave the beach and head to local restaurants. Have an earlier dinner and then let it digest while you're sitting on the beach, or on the balcony of your rental, and watching the fireworks in the sky.
3. Whether poolside or beachside, stay hydrated. Our white squeaky sand is beautiful to look at, fun to dig in and amazing for photos. But it can be a trek back and forth to your rental unit, so pack lots of water and save the hike.
4. Finally, consider saving a trip to the grocery store by hiring a local grocery concierge service to stock your condo with all of your favorite foods. Going to the store isn't nearly as fun as going to the beach. And you're on vacation so make sure you savor the experience.
Put these life hacks to use and book your Navarre Beach stay today!