Coffee is a must, whether it's Monday morning at the office or you're on vacation at Navarre Beach. You already have a go-to coffee shop in your hometown that might even have your order memorized, but Navarre Beach is new territory.
Here's a list of some great places close to the beach where you can grab your Cup of Joe during vacation, after you've slept in, of course.
JJ Chago's
"Pint-sized, daytime eatery offering a range of eclectic Mexican & American plates in a simple space."
8476 Navarre Pkwy, Navarre
1.7 miles from the beach
This quaint coffee café is in the heart of Navarre and has a homey atmosphere. Come try their countless flavors of coffee including their Cuban coffee and the delicious breakfast menu with dishes like Breakfast Brisket Burrito or their New York Bagel served with fresh avocado.
Open Monday – Friday: 6 a.m. – 1 p.m.
Saturday – Sunday: 8 a.m. – 1 p.m.

Sunny Sands Nutrition
"Serving nutritional sugar-free herbal energy teas and meal replacement shakes in Navarre, FL! Low carb, low sugar, low calorie, and with a range of delicious flavors!"
1823 Alpine Ave., Navarre
2.7 miles from the beach
This drink shop is new to Navarre and a great place to get your morning boost. Bring your laptop and enjoy your drink along with WIFI and relaxed seating. There drinks come in all the colors of the rainbow. From Chunky Monkey Iced Coffee to Blue Lagoon Loaded Tea, you are sure to feel awake after the first sip. Call ahead if you want your drink ready when you walk in the door.
Open Monday – Friday: 6 a.m. to 6 p.m.
Saturday: 8 a.m. – 1 p.m.
Sunday: Closed
Deb's Coffee Drive-Thru
"Life is too short to drink bad coffee."
9050 Navarre Pkwy, Navarre
2.8 miles from the beach
This drive-thru coffee shop has a special place in the hearts of locals. Their coffee is fresh-roasted and their own blend. Come try the Becca Latte with white chocolate and raspberry. Every drink is prepared to your specifications. If you don't see something you like, make up a drink and they'll put your name on it. Or call in your order and Deb's will have it waiting for you.
Open Monday – Friday: 5:30 a.m. – 5 p.m.
Saturday: 5:30 a.m. – 4 p.m.
Sunday: 6 a.m. – 3 p.m.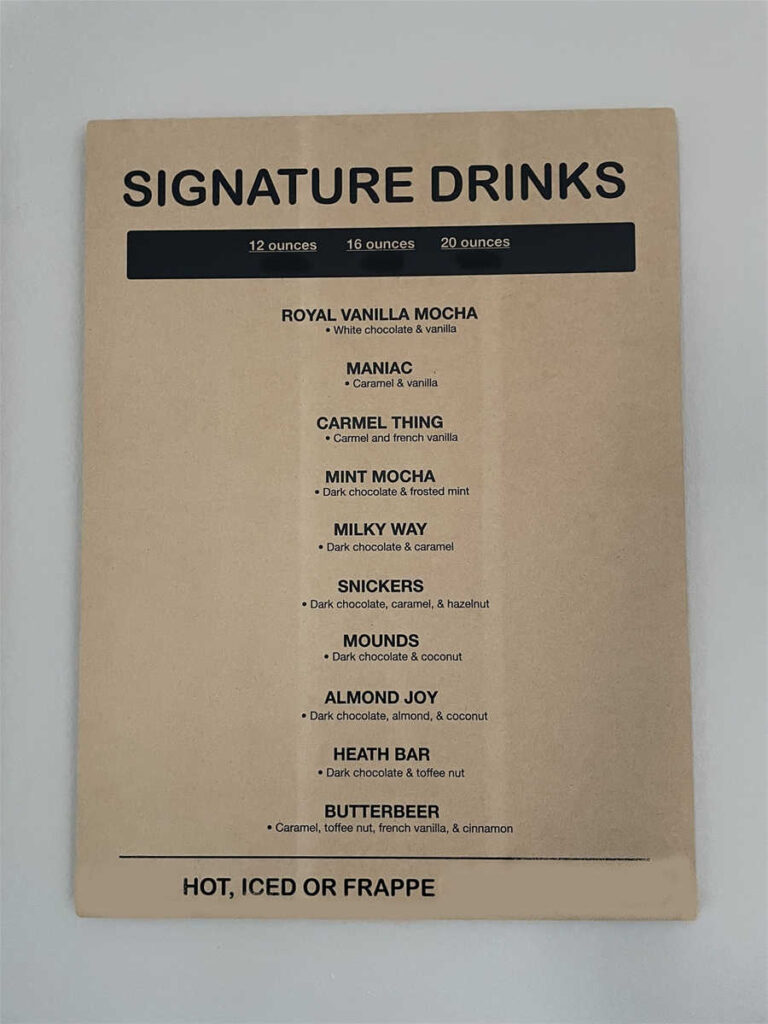 Perfect Blend Coffee Company
"The perfect cup of coffee served by people with different abilities."
7552 Navarre Pkwy, Suite 33, Navarre
3.9 miles from the beach
This new coffee shop employs teenagers and adult special needs. Their long-term goal is that their coffee shop be a starting point and that they train other facilities on how to incorporate these teens into their businesses. The coffee is delicious too! Try the Snickers Frappe or Butter Beer.
Open Monday-Friday: 7 a.m-6 p.m.
Saturday: 8 a.m. – 12 p.m.
Sunday: Closed

Nauti Nutrition
"Nutritional Meal Replacement Shakes, Protein-Packed Coffee & Energy Boosting Teas"
7285 Navarre Parkway, Navarre
4.7 miles from the beach
This relatively new nutrition shop serves colorful, large drinks that are sure to satisfy. Each drink has a fun name and is filled with fuel to kickstart your day. Some drinks include the Hulk Smash and the Hercules.
Open Monday – Friday: 7 a.m. – 5 p.m.
Saturday: 9 a.m. – 4 p.m.
Sunday: Closed