Navarre Beach is a hot spot for snorkeling, diving, and kayak fishing and a recent reef expansion just made these activities even better.
There are four separate reef areas off Navarre Beach, with the largest just over a mile from shore. That one just got larger, with 47 new modules added to it Jan. 5.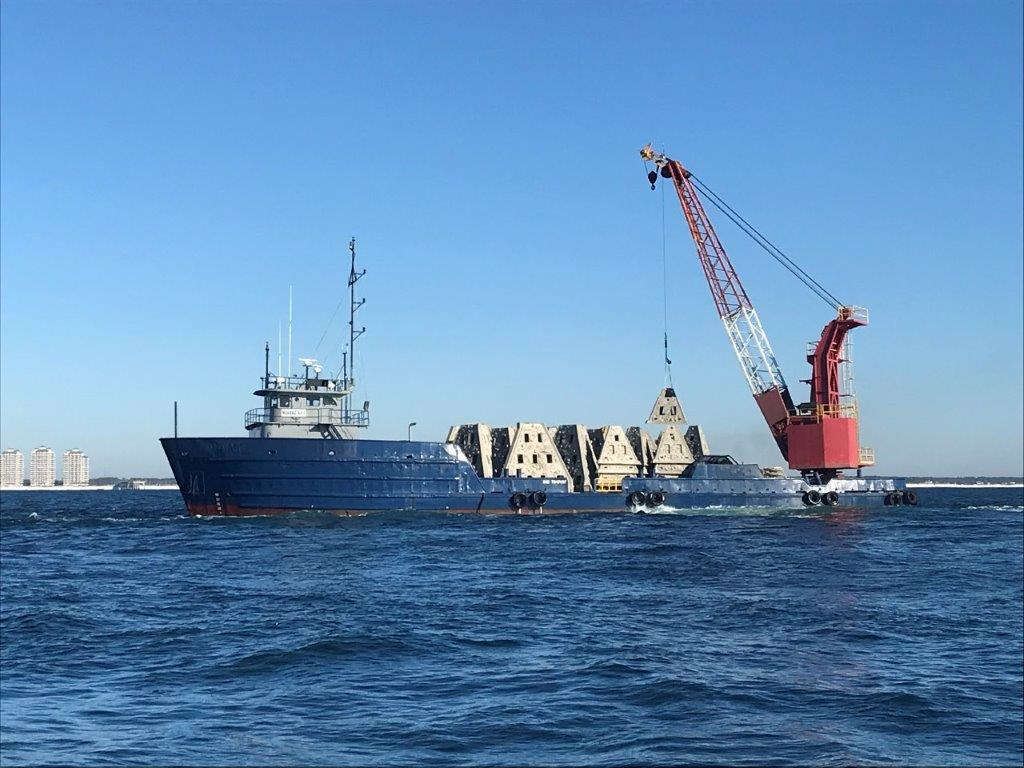 Think of it as a beautiful underwater jungle gym for marine life. The modules were dropped into the Gulf of Mexico – 20 at a location a little more than a mile south of the Navarre Beach Pier and the others at two reef locations to the west.
There were already 510 reef structures in place. The largest reef, known formally as the One Mile Out Reef, cost $1.2 million and was the final phase of a major project funded with restoration funds from the 2010 Deepwater Horizon Oil Spill.
The recent expansion project would not have been possible without the financial help of both a National Resources Damage Assessment Grant and money from the Navarre Beach Chamber Foundation. The grant money contributed $99,000 to the project while the foundation chipped in an additional $54,000. That's a lot of money raised for small-town Navarre.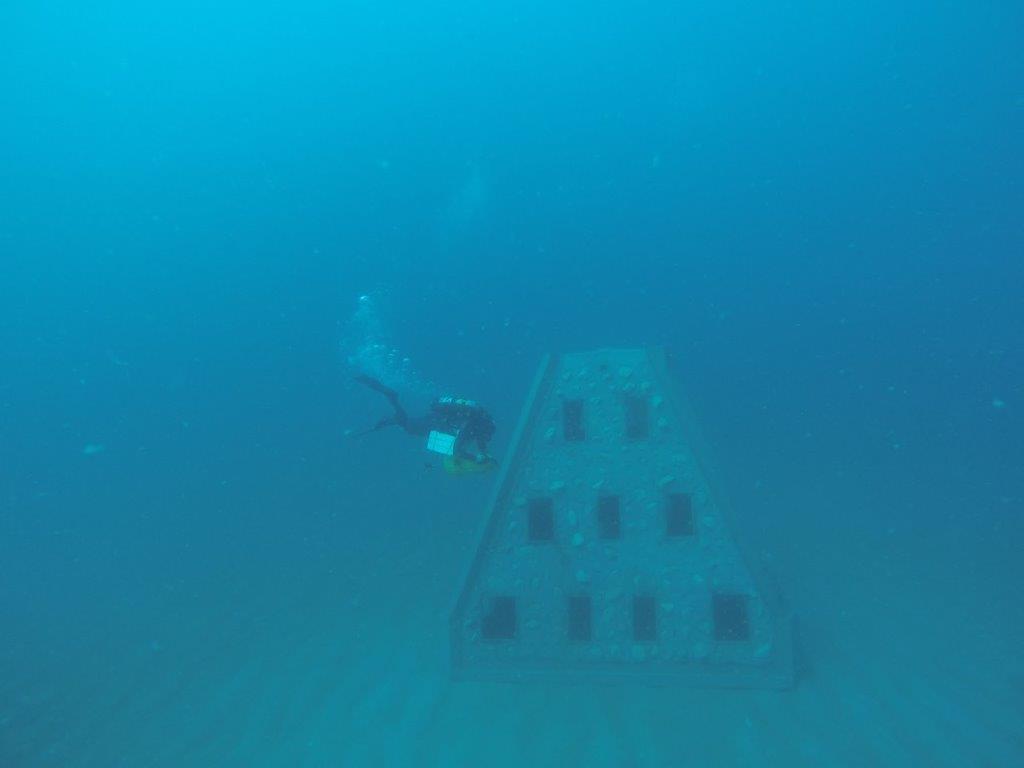 The deployment, which happened on a sunny, calm January day, went smoothly. The weight of all 47 structures combined adds up to about 250 tons. Talk about a heavy load. Mike Sandler, a local diver who is on the Navarre Chamber Foundation, said the reefs attract kayak anglers and have improved fishing on the pier too. The reefs not only provide a huge source of food for fish but also allow the sea turtle population to flourish. The structures allow surfaces for plant life to grow on, Sandler said.
If you want to see more photos of the reefs, the Navarre Beach Marine Sanctuary offers more information and photos of the reef.www.navarrebeachmarinesanctuary.org.
We know you just have to check these reefs out for yourself now, so check out our Navarre Beach vacation rentals and book your stay for your scuba diving or kayak fishing adventure!