The popularity of Navarre Beach has only grown over time as more visitors are discovering this slice of paradise on the Gulf Coast. It is a great place to take photos, with some of the most popular subjects being the incredible sunrises and sunsets.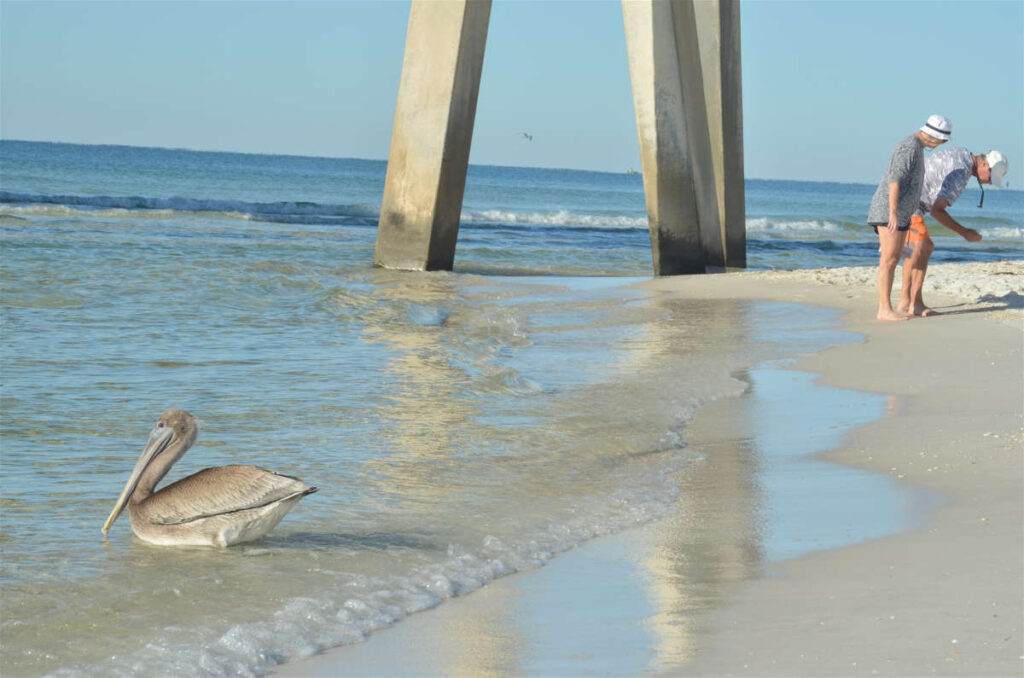 But great blue herons, the tall gawky birds whose knees seem to bend backward, can make picturesque and occasionally comical photo subjects as they fish the shoreline and beg for food on the Navarre Beach Fishing Pier. If you ever get a look at one of these when they don't have their head turned to see you better, you'll see what we mean.
Even more popular are brown pelicans with their long scoop-shaped beaks, short legs, and powerful bodies. They may look gentle, but they're not particularly fond of humans, unless, of course, we are tossing them a fish. For the record, we don't recommend feeding the wildlife.
Many a beachgoer has wished they brought an umbrella after tossing a snack to seagulls. You might think you're feeding one and, within moments, have dozens flying over your head.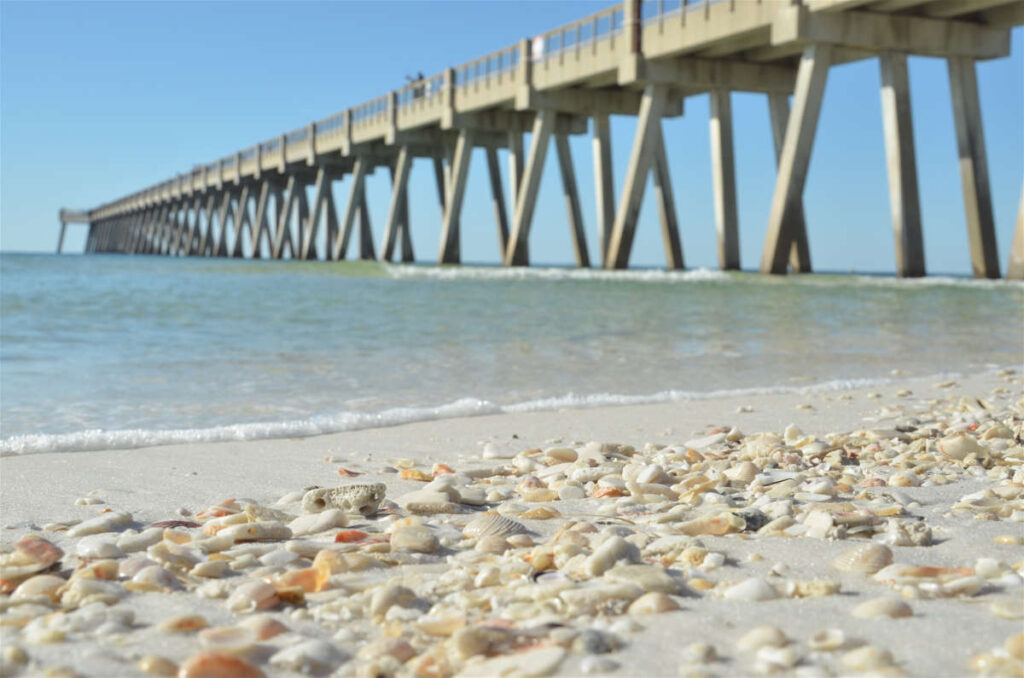 You'll also see shells scattered along the shoreline and in shallow waters, depending on the time of year and the tides.
Looking for a photographic perspective to show just how immense the Gulf of Mexico is? Use the pier in the background of your photos. It's the longest structure of its kind in the Gulf of Mexico.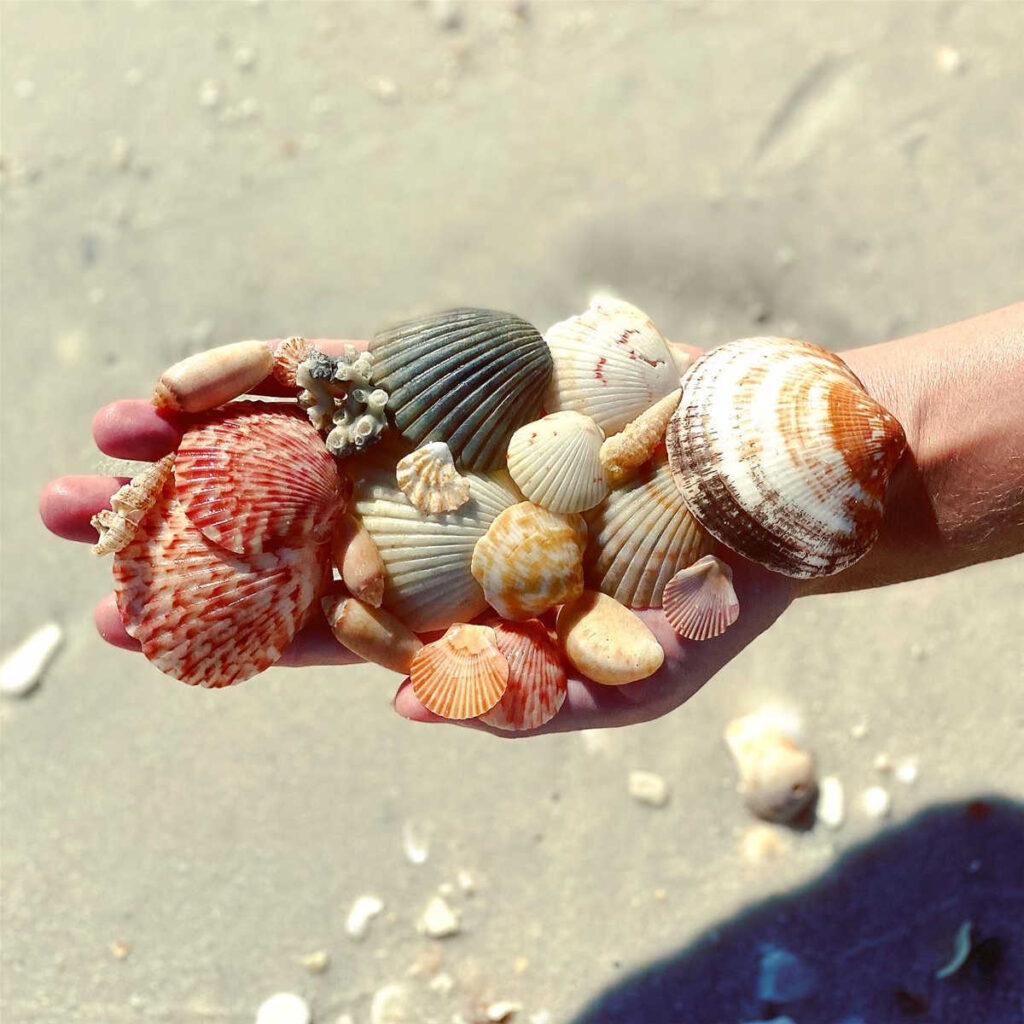 So, get out your cameras and smartphones and happy photo hunting. You won't run out of beautiful things to photograph! Looking for a place to stay? Our selection of Navarre Beach vacation rentals includes many properties that offer photogenic views of the beach.